We recently found The Good Place on Netflix and binged through it like nobody's business. I realized after watching for a while how many parallels there were between the show and parenting. 
You can't swear. No matter how much you want to. You end up making up stupid non-swear words that sound really silly.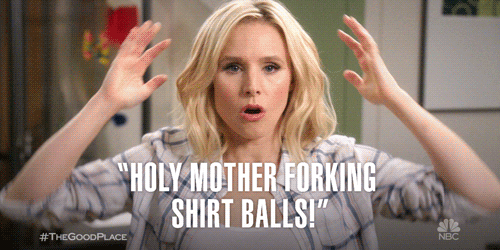 Parenting life is one big plot twist. Nobody really knows what's going on. You have to keep watching to get the gist of it and even then you might not figure it out for quite a while.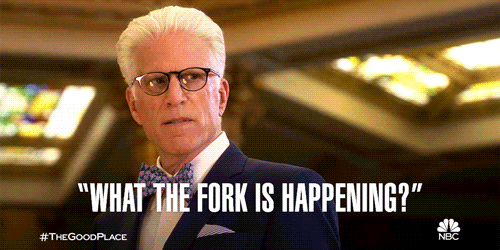 You're subject to imposter syndrome. Aren't parents supposed to be full grown adults who know what they are doing? Do all parents make it up as they go? Does everyone know I'm faking it? Everyone else seems to be better at it than I am.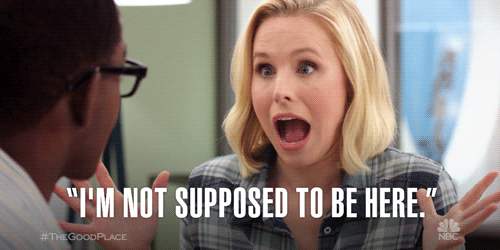 When you spend all your time looking after little people, romance can be hard to muster or detect.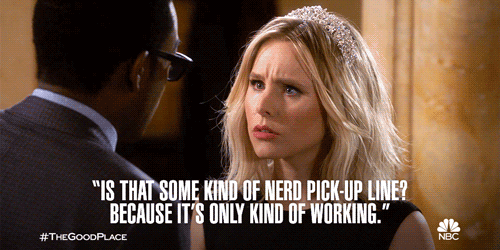 Potty training. If at first you don't succeed, try try again…. and again, right?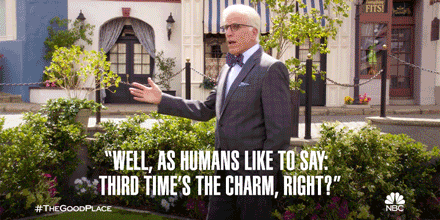 Accidents happen. They can be awkward. Really awkward. Mistakes tend to be public and embarrassing.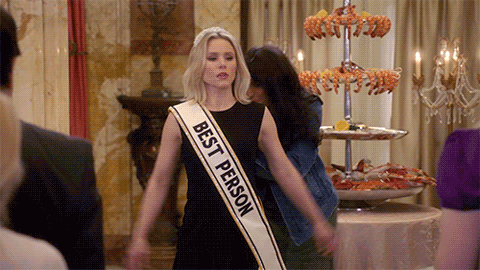 Online mommy groups. You never know if you are in the good place or the bad place. You might think you're in the good place and find out you're in the bad place.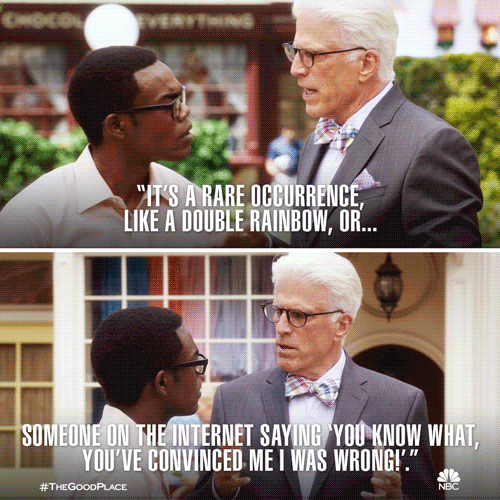 It can be tempting to eat your feelings.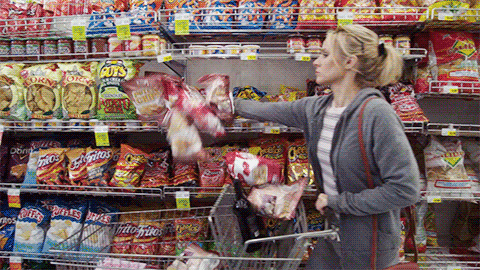 Some days it feels like there's only one thing your kid will eat. 
If you haven't seen it yet, definitely check it out. I can't wait until the next season is available on Netflix. That's a lot like parenting too – looking forward to the next phase but also loving the phase you're in (except for the tantrum phase, obviously.)
Disclosure: Netflix sends me fun perks for telling you what I'm watching on these days. One day they will realize the trick is getting me to shut up about it, but until then, consider yourself notified that sometimes they mail me presents but I wouldn't lie to you about what I watch.